Welcome to Icefire Glass.

A very warm welcome to you all who are visiting our website.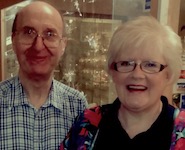 Our studio is located within the outdoor plant area within the Caulders of Loch Lomond Garden Centre, not far from the bonnie banks of Loch lomond, and within the beautiful Loch Lomond and Trossachs National Park. We are so lucky to be situated in one of the most iconic areas of Scotland.

Come inside our studio, and watch John creating ornamental glass behind a screen. Before your eyes a glass thistle or stag appears as if by magic. Please feel free to ask as many questions as you wish, we really enjoy talking about our glass.


We
have displayed our work in the conservatory in cabinets, and hanging in the windows, the natural light even on a dull rainy day sets everything off to perfection, and gives visitors a better idea of how it will look in a home environment. We actively encourage you to handle what ever you wish. Please don't worry about damaging the glass, or more importantly, hurting yourself! The glass used is Borosilicate, more commonly compared to Pyrex, (think of glass coffee cups and jugs) and is 9 times stronger than porcelain, so is much more durable than it looks. In fact we post about 50% of it within the UK and to the United States, Canada, Australia and New Zealand. Our customers love the fact that it is truly hand made in Scotland!


Much of our work is Scottish themed, from Thistles in many forms, Red Stags, Golden Eagles, Ospreys, Highland Cattle and Nessie the Loch Ness Monster, and the heraldic emblems of Scotland, The Lion Rampant.

Much of our inspiration is taken from nature. You will find African Game, Dolphins, Salmon and Trout, Koi Carp, Sharks, Birds of Prey, Swallows and Swans as well as Dragonflies and creepy Spiders and Scorpions

Fantasy creations also figure prominently, including Unicorns, Pegasus, Kelpies,
Fairies and Dragons in every form, from your own design to the mighty Draig Goch, the Red Dragon of Wales.

We also specialise in Regimental insignia, from cap badges to military mascots, Scottish Clan Crests and Heraldic Insignia, taking advice from the Court of the Lord Lyon in Scotland, and the College of Arms.

We have recently introduced a Celtic range of glass, from Irish Shamrocks to fabulous intricate Celtic Knots including versions of the Triquetra Heart. Weddings also figure prominently with glass Horseshoes, Cake tops and wedding favours being very popular. You will also find gifts for new babies, from pink and blue pram charms to storks carrying babies to ideas for wedding anniversaries including Silver, Ruby and Golden celebrations.We also produce more functional, but no less detailed candlesticks, candelabras and bottle stoppers. Many items can be further enhanced with a huge range of tartan and silk ribbons.

Most importantly, Commissions, are invited! We love a challenge, We have made Ravens and Wolves, Witches and Wizards Masonic Insignia the list is endless.Have a look at our Gallery page.